Our whole purpose at Camp Smile is to make camp an "untypical" day for the campers! We create a fun-filled day full of different and activities for our campers to choose from. Each week is a balance of days spent at camp on-site, and half-day or full-day field trips.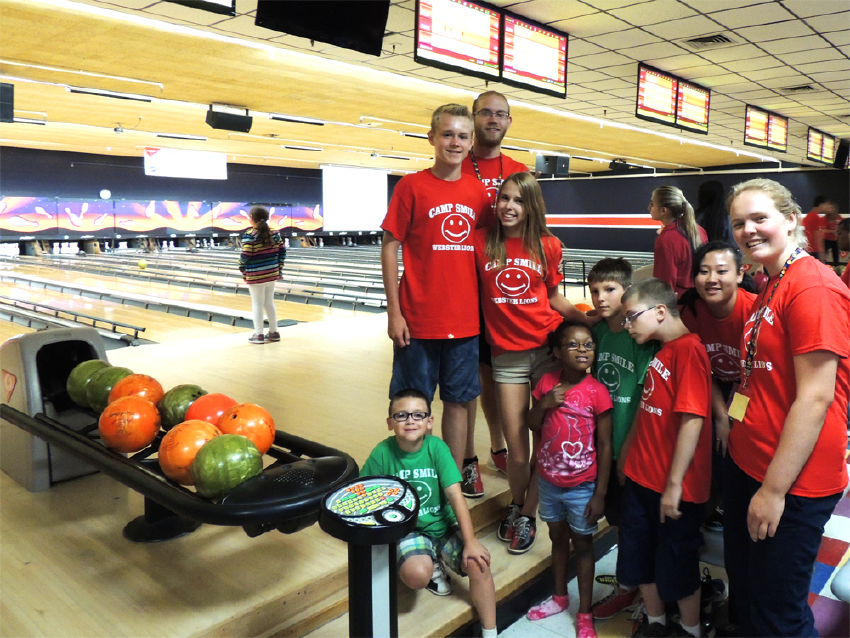 A fantastic aspect of Camp Smile is that transportation is provided to and from your door! Busses pickup campers and counselors between 7:45am and 8:00am and the camp day officially begins at 9:00am where everyone is warmly greeted by our professional staff and then proceed to free choice time, typically games and/or crafts. Based upon the day's itinerary, campers will know what activities to expect for the day after a morning meeting with the camp staff.
After lunch, camp activities such as field & outdoor games, crafts and activities related to weekly themes continue! Our days are filled with structured activities such as boondoggle, kickball, obstacle courses, painting, camp songs and much more!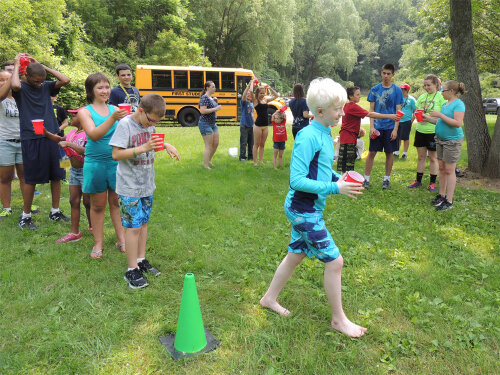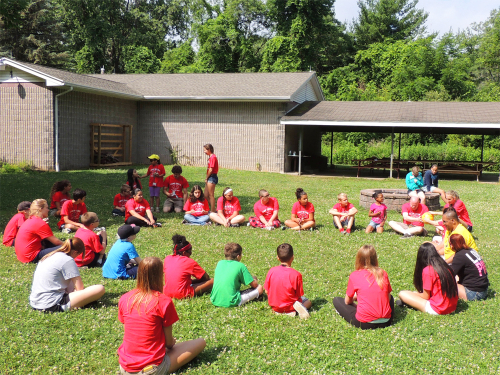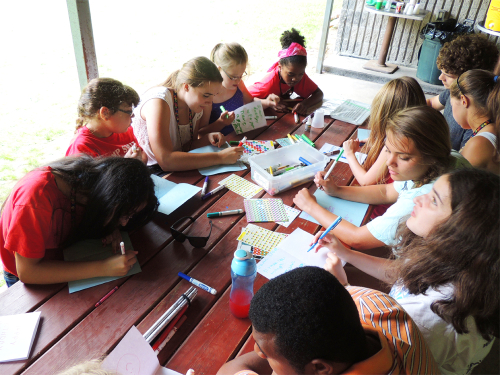 Overnights
Two overnights are planned each summer when health policies allow. They are planned for the Thursday nights of the second and fourth weeks. We will share an evening meal where family and friends are invited! Campers have the opportunity to sleep in tents and experience a true camp out. A bonfire is built and s'mores and marshmallows are prepared. Typical campfire stories are told, songs are sung, and everyone has a great time camping out at our site.
A fun tradition on the overnight is our camp talent show, where everyone is welcome to display their amazing and wonderful talents! The Webster Lions Club typically cooks a pancake breakfast for the campers the following morning. Our overnights are wrapped up with an awards ceremony, where our senior counselors and staff review the previous weeks activities and all campers & counselors receive a special award!